Taking pictures of the udder (starting at 140 days since breeding date) can help you know if kidding is approaching. In my experience, a dam's udder will gradually fill as she gets closer to kidding day, but 12-24 hours before she delivers, her udder will "pop" and look significantly bigger than the previous day. The following are examples of our daily udder updates & what the udder looks like when it "pops".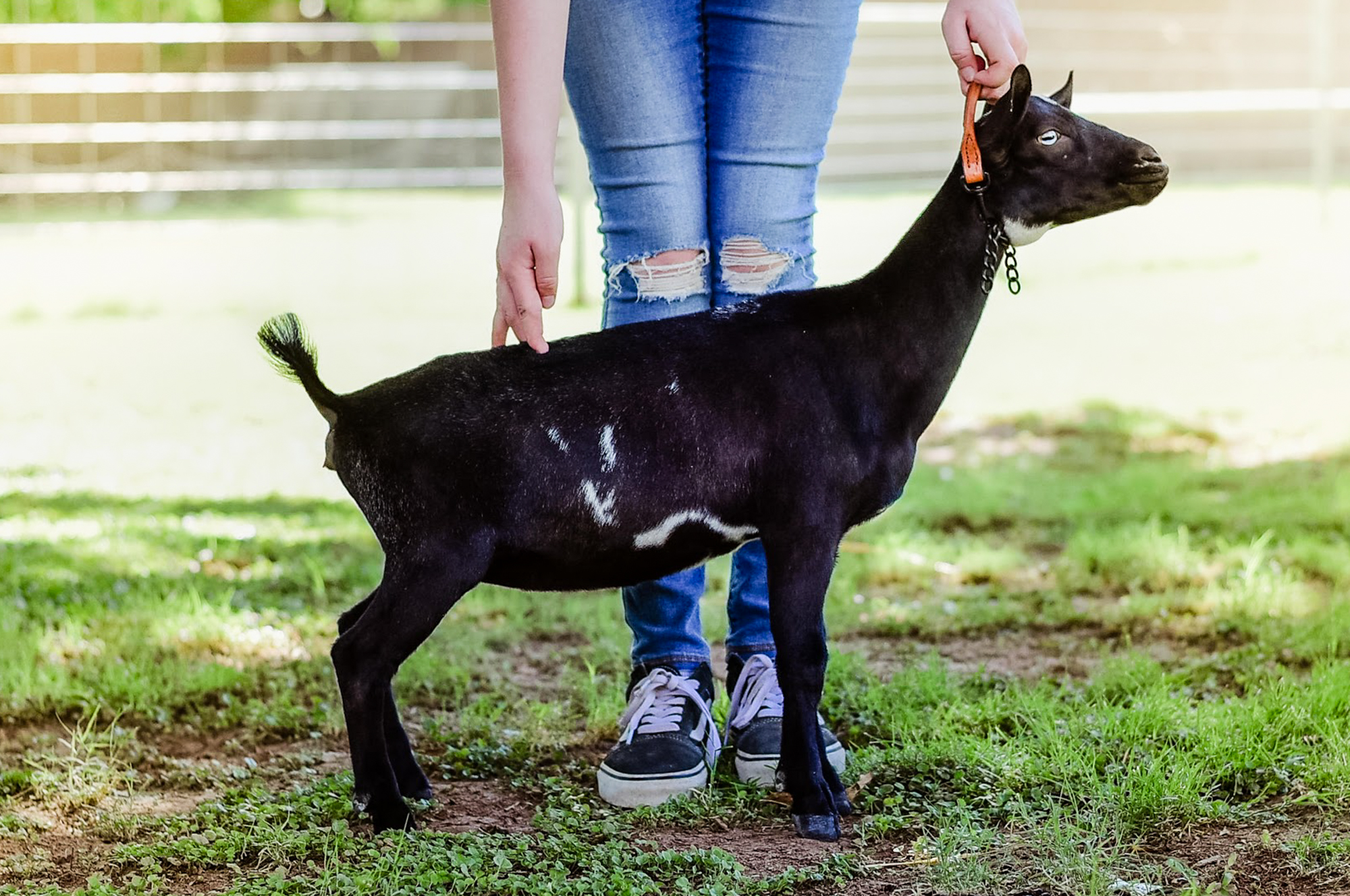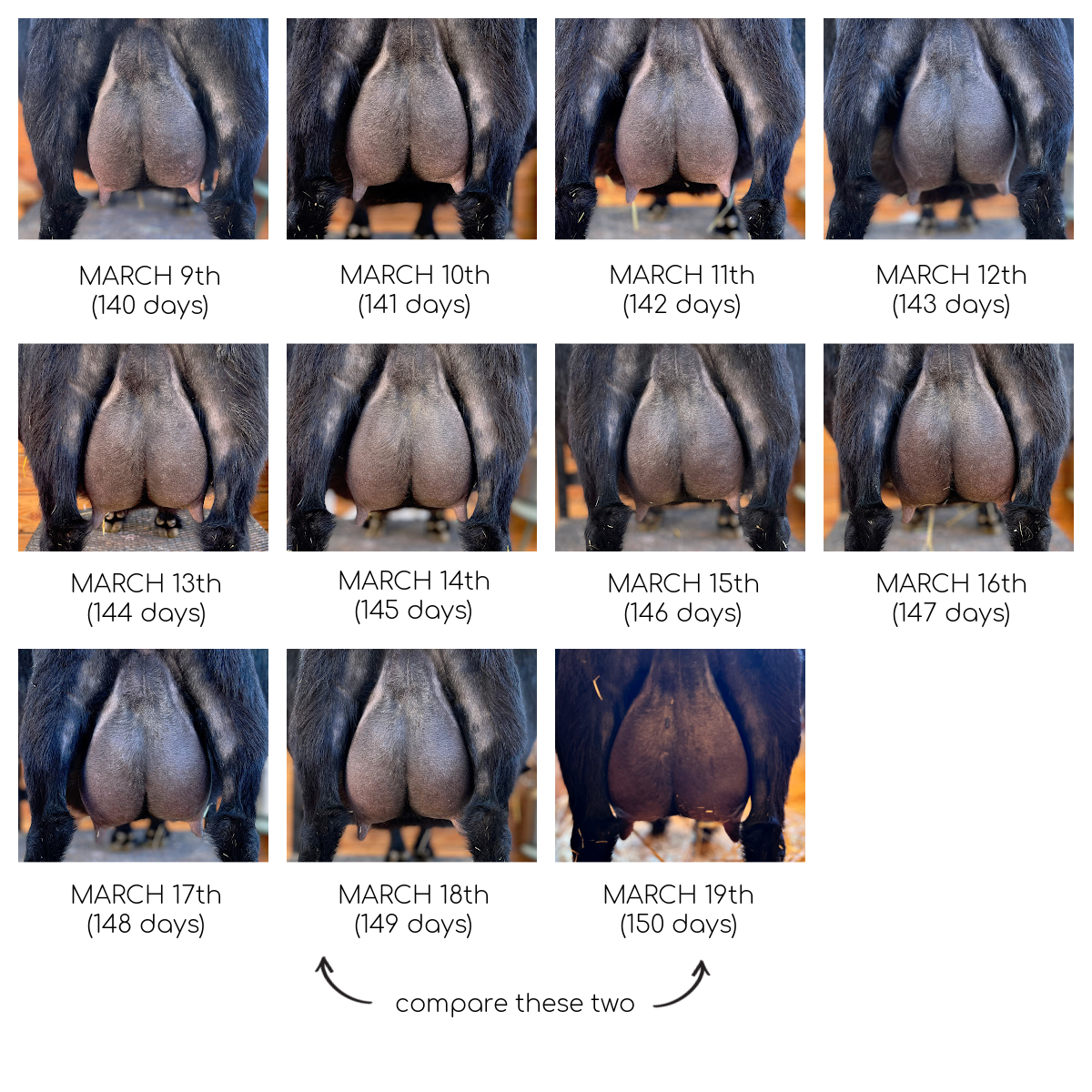 THE RZ ACRES HOT COMMODI'D "DAPHNE"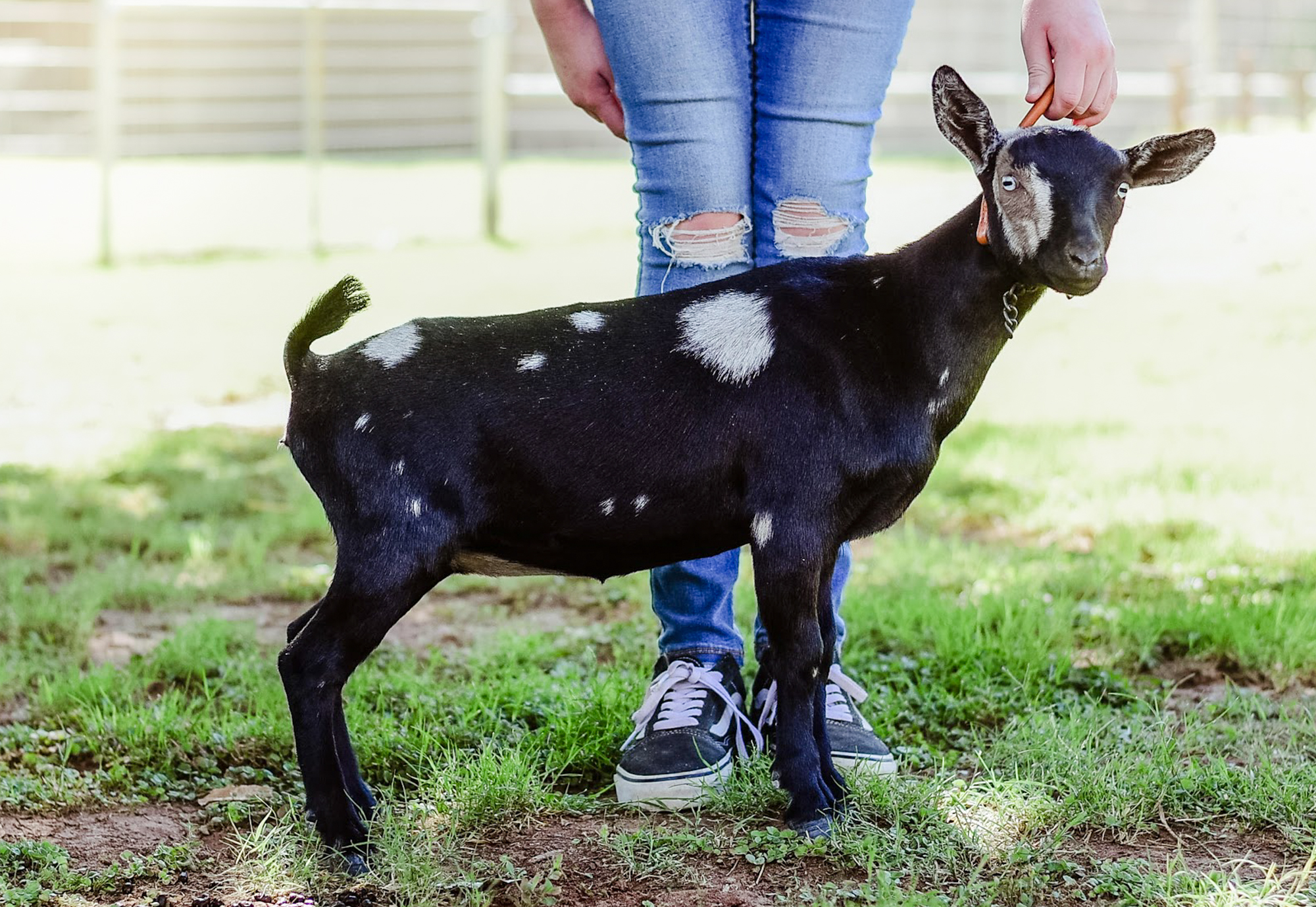 BACK IN TIME SD TILLY 1*M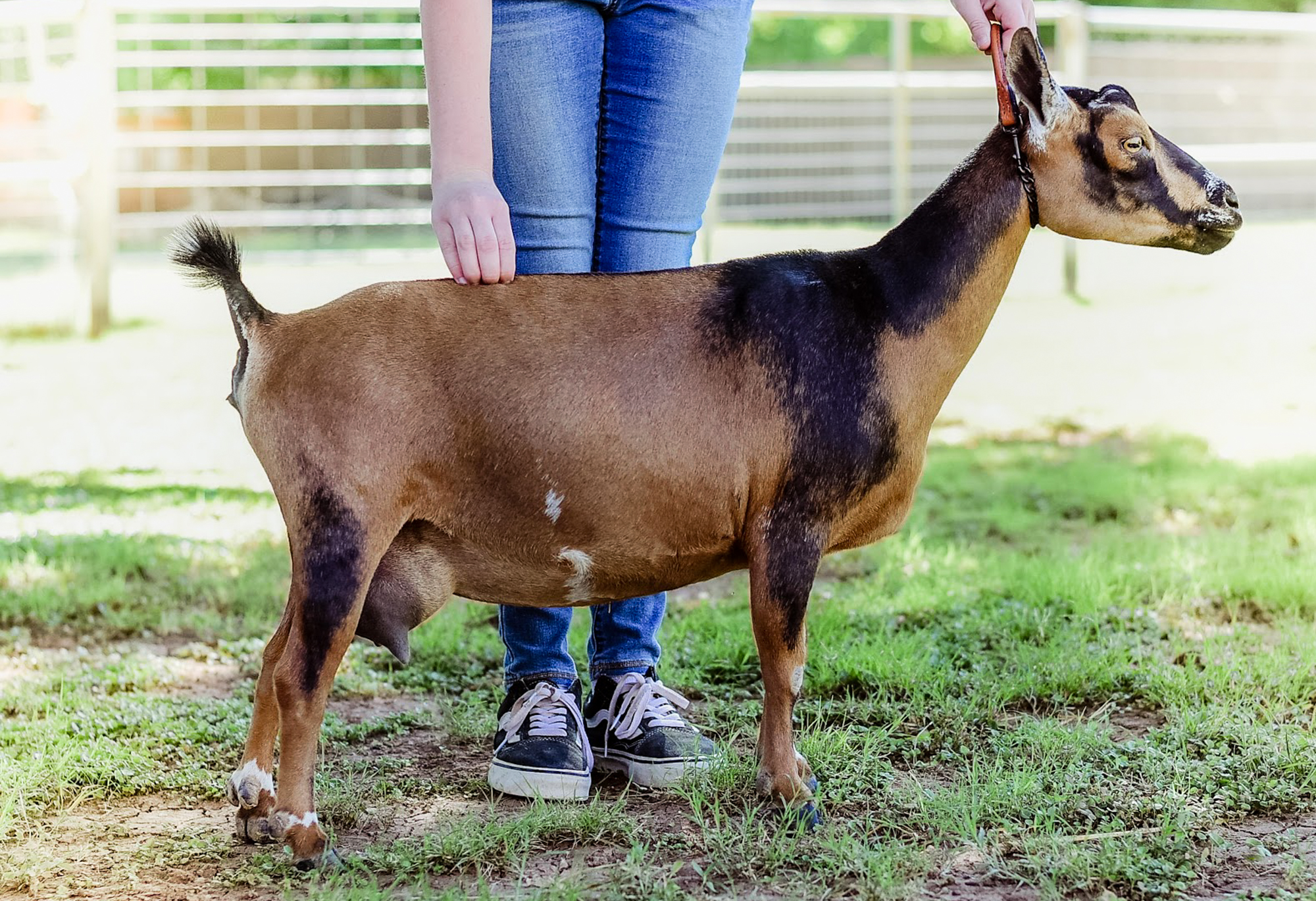 DELIVERED on 12/30/2021 (145 days) at 4:30pm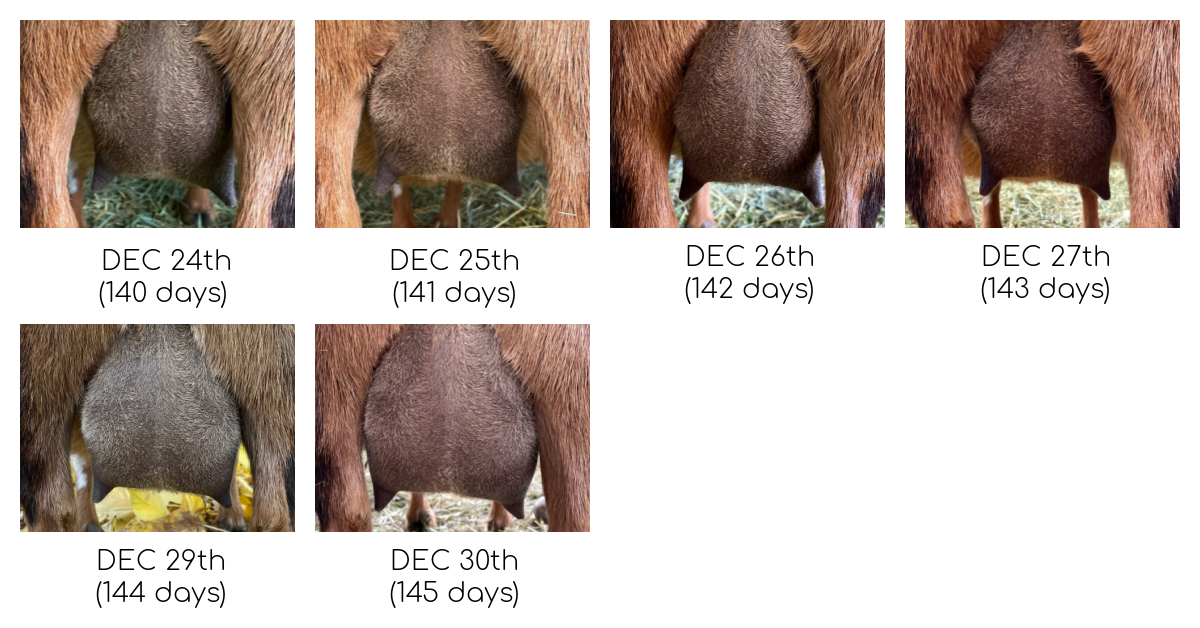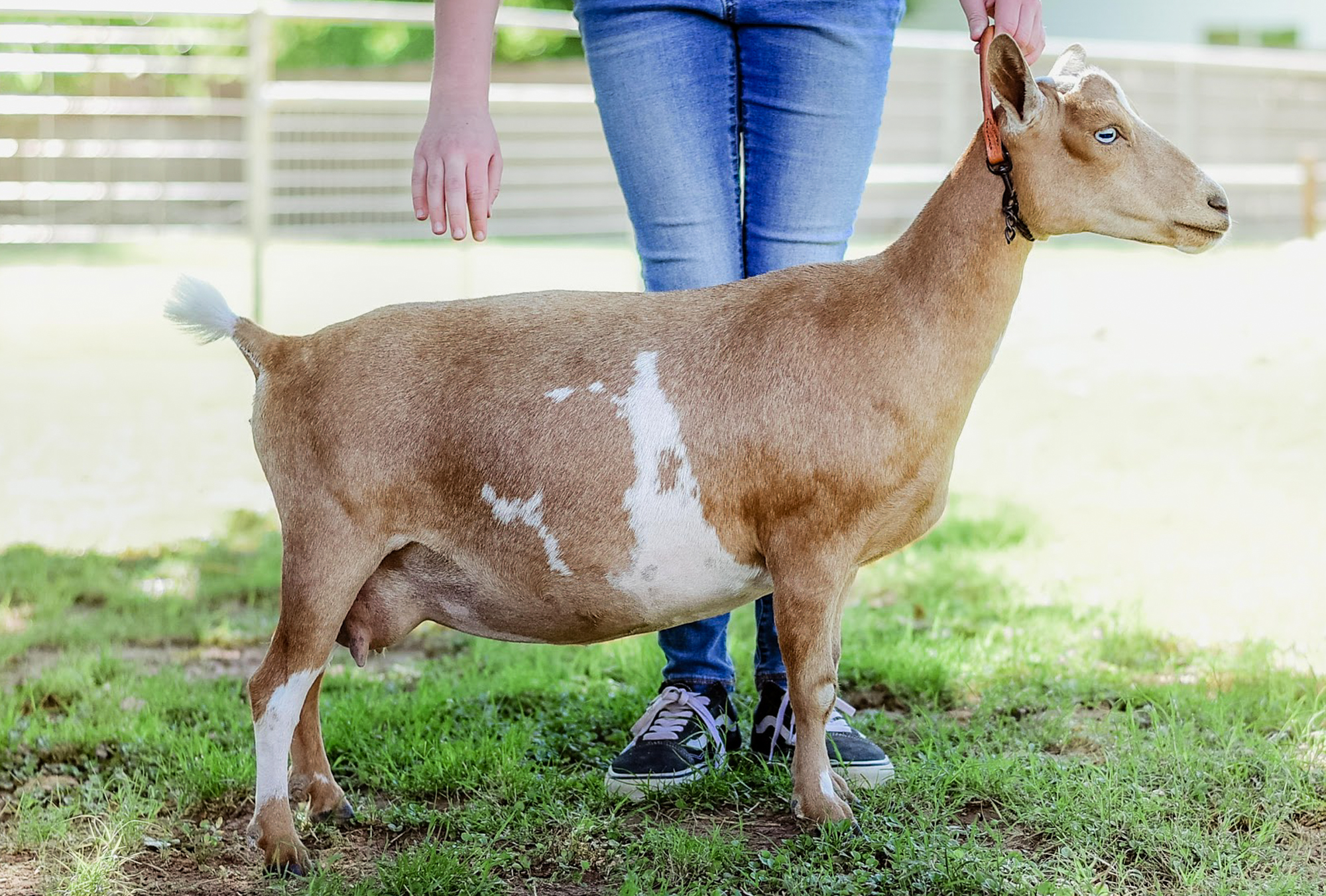 DELIVERED on 11/26/2021 (143 days) at 5:50PM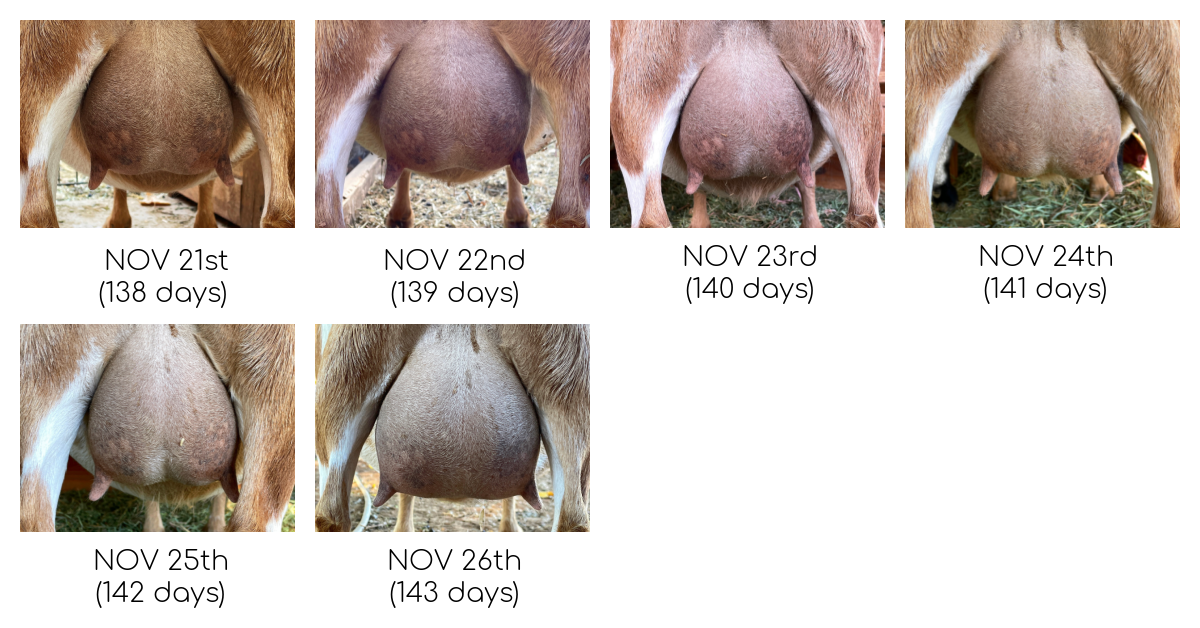 DELIVERED on 11/22/2021 (144 days) at 9:30PM

POOLSIDE ACRES ELSA "HAZEL"
DELIVERED on 10/1/2021 (151 days) at 4:15PM