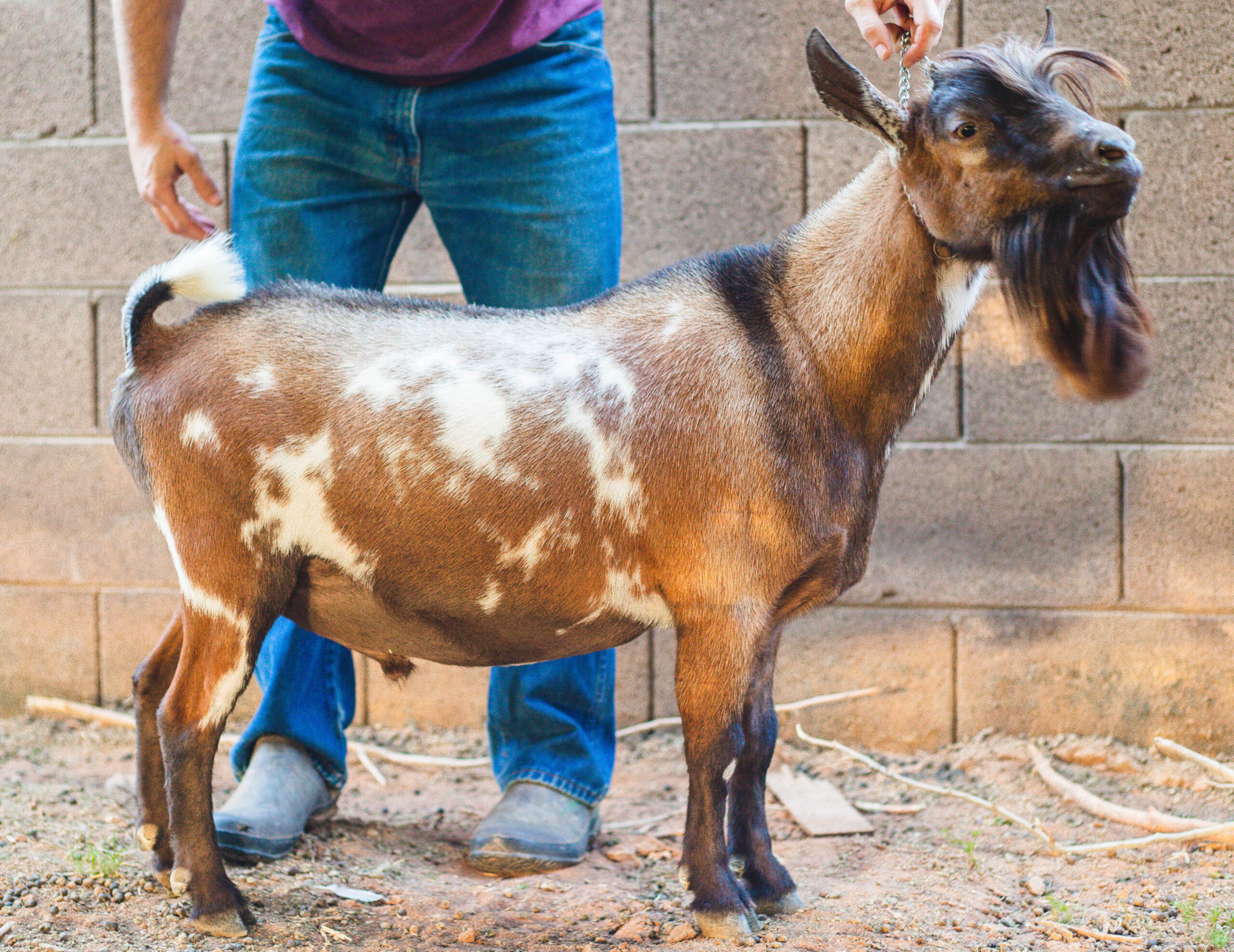 Finnick is our newest buck all the way from Tua Farms in Washington. He has an impressive pedigree and we're excited about his long line of superior genetics, high linear appraisals, and show wins. Finnick has a beautiful front assembly, strong upright pasterns, & some serious milk production genetics that we're excited to bring into our herd.
DAM:
SGCH OAK APPLE GRETA GO GIRL 2*M VEEE90
(3x Grand Champion)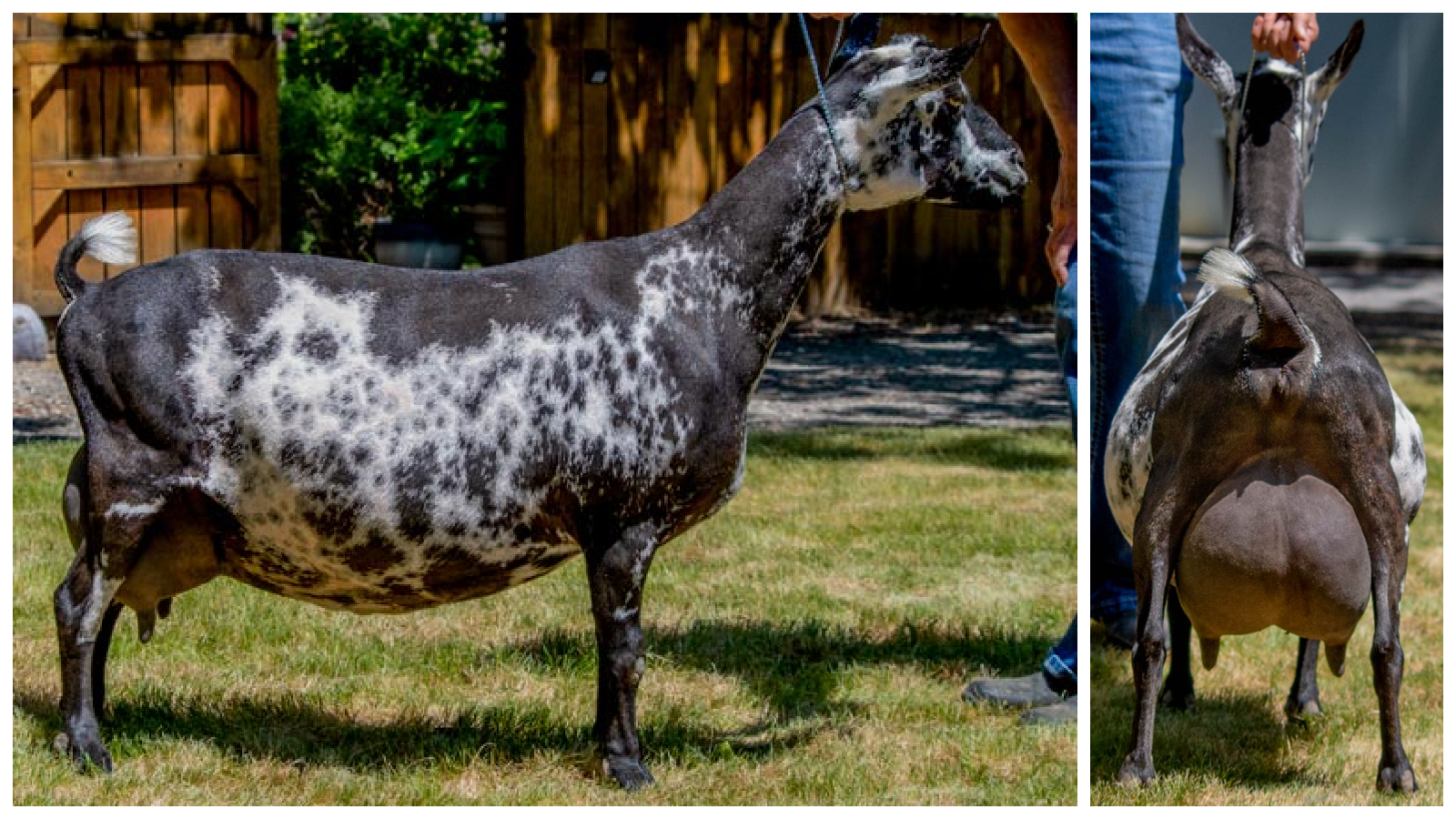 2018 DHIA: 1098# milk, BF: 60, Pro: 49 in 308 days
2019 DHIA: 1220# milk, BF 70, pro 52 in 274 days
2020 DHIA: 1370# milk, BF 80, pro 59 in 276 days
2021 DHIA: 1100# milk, BF 60, pro 42 in 262 days (on Once a day milking last 4 months)
DAM'S DAM:
SG PIDDLIN ACRES W TABOO 1*M VEEE90

DAM'S SIRE:
PROCTOR HILL FARM TO GO DADDY+B EEE92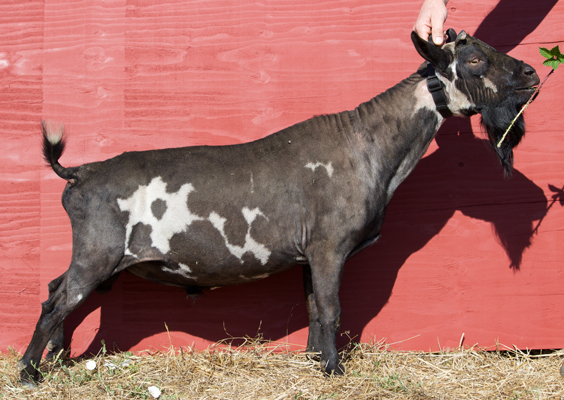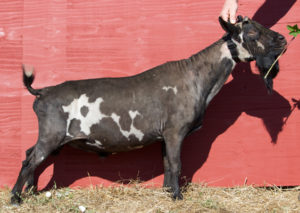 SIRE:
WOOD BRIDGE FARM PROMISE KEPT
(no show wins - yet;)

SIRE'S DAM:
GCH WOOD BRIDGE FARM PETS PROMISE 2*M VEVE89
(2016 ADGA Jr. National Champion, Part of the 2018 ADGA Nationals 1st Place Get of Sire, daughter of 2014 ADGA Jr Reserve National Champion)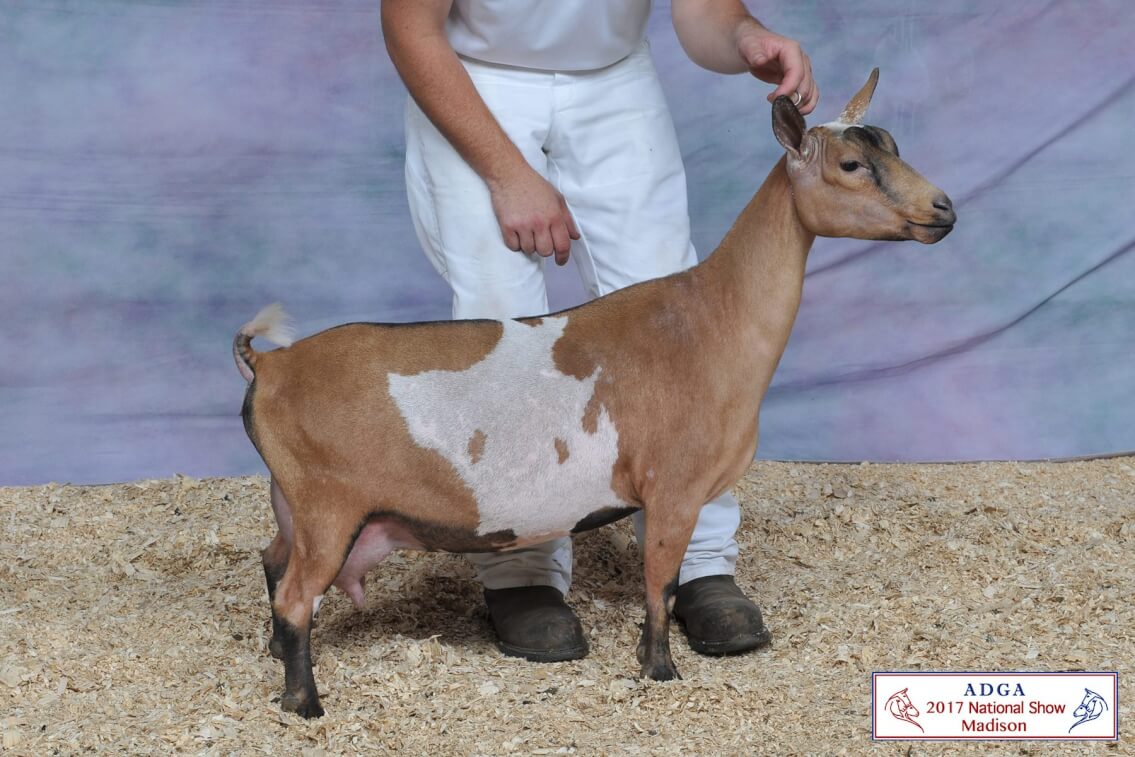 SIRE'S SIRE:
GCH WOOD BRIDGE FARM UNDENIABLE ++B


NG FARM CT DESERT KNIGHT *B "LANCELOT"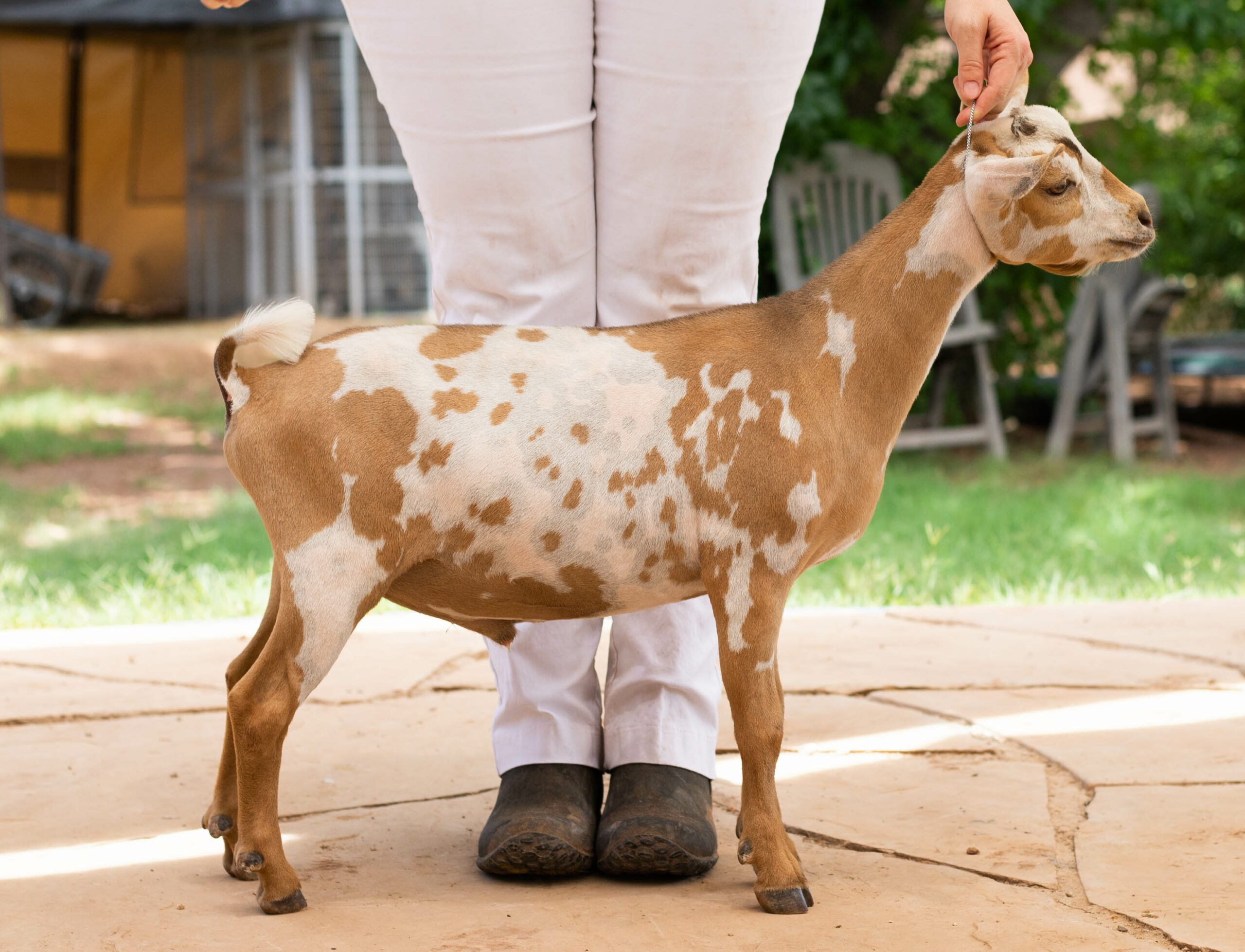 Lancelot is our newest buck from Narrow Gate Farm in Tucson, AZ. He has an impressive lineage and we're excited to see him push those lovely udder attachments into our herd! He is the sweetest boy and so easy to work with.
DAM:
GCH OMNICOLOR NG DESERT CLOVER 3*M VEEE90
(3x Grand Champion)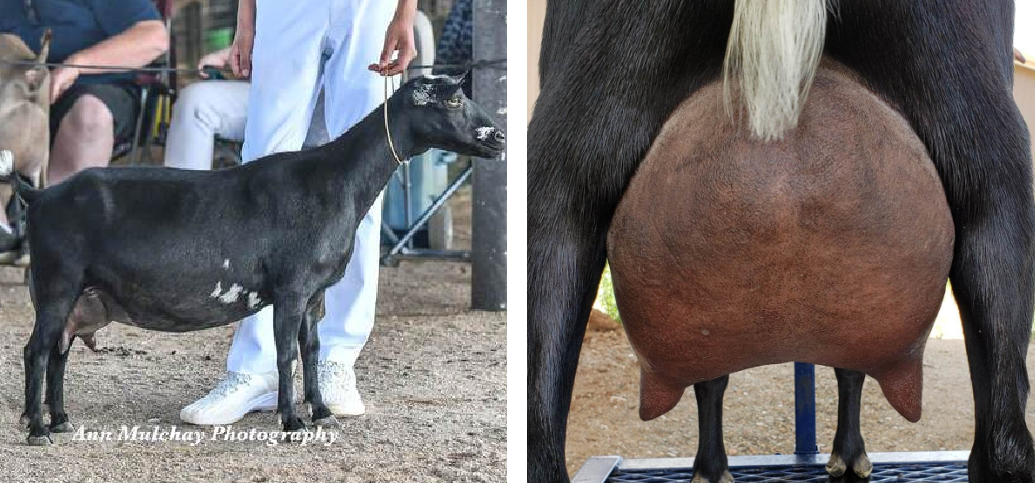 LA scores: RUH 47, RUA 41, rump angle 45

FF milk test 810 lbs.

PTI2:1 is 175, PTI1:2 is 248




---
DAM'S DAM:
DALLAS TYLER UNDER THE WILLOW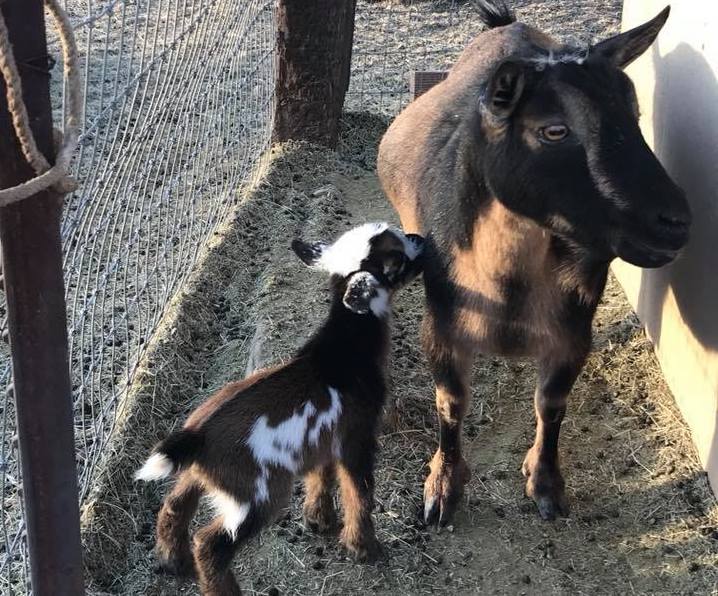 ---
DAM'S SIRE:
RIVERVALLEY DAVINCI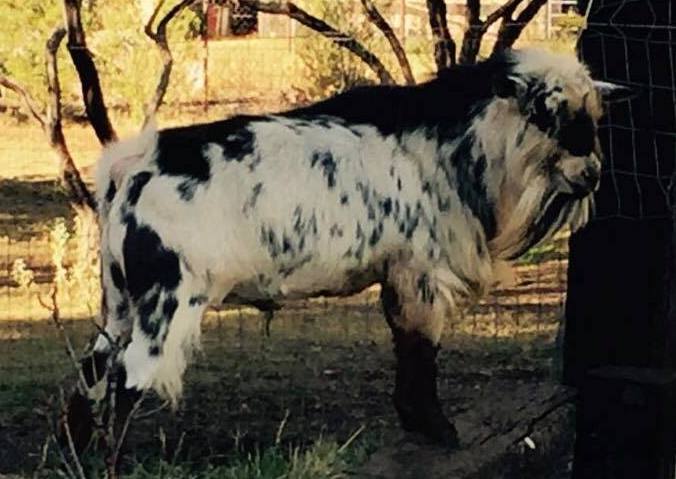 SIRE:
URBAN ACRES MW CAMELOT *B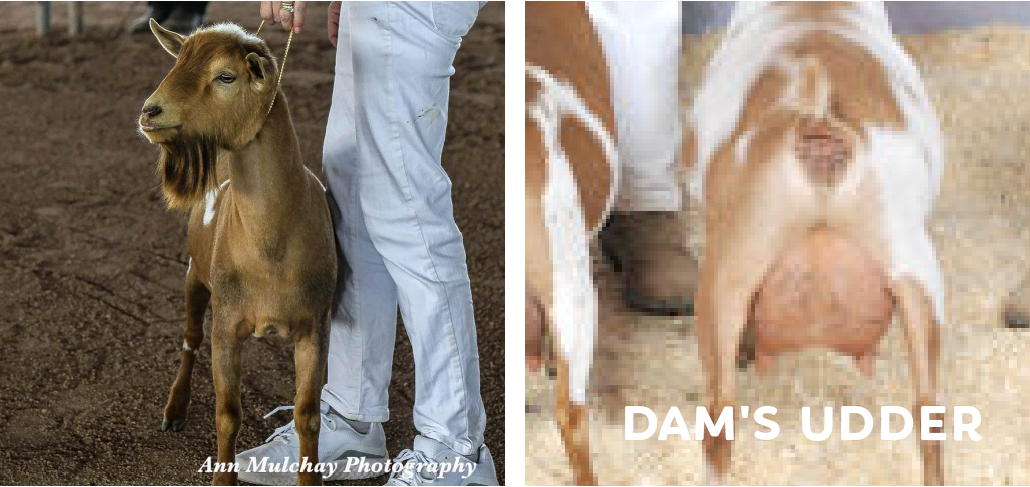 ---
SIRE'S DAM:
URBAN ACRES ASD AURORA EEEE92
(2021 High Lifetime Milk Production award and Highest Butterfat award at Nationals. 2nd place at 2019 Nationals behind the Reserve National Champion)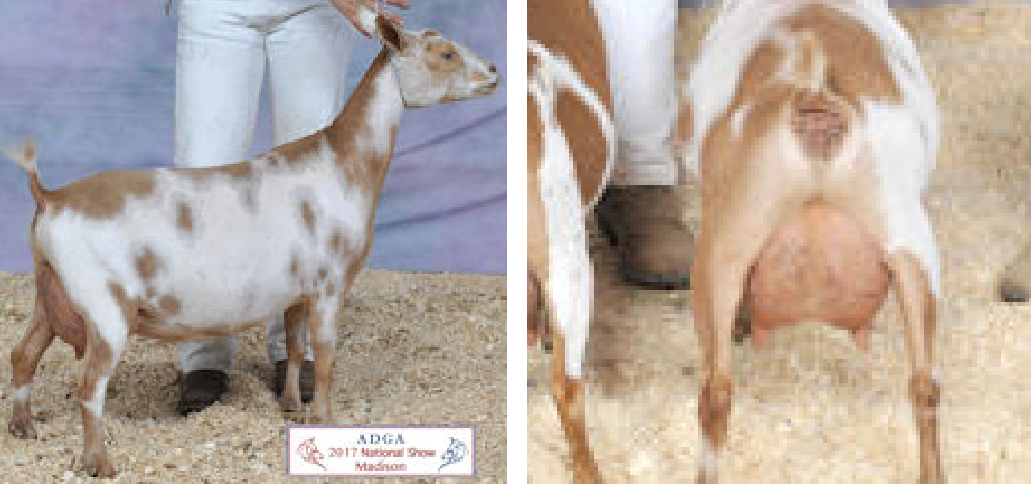 ---
SIRE'S SIRE:
URBAN ACRES CRF-BH MERIWETHER *B